ABOUT THE ARTISTS

---
Leon Fleisher
Leon Fleisher has had one of the most successful careers in music. Pierre Monteux called him "the pianistic find of the century." He was a collaborator and recording partner with George Szell, touring extensively throughout the world, before with-drawing in the mid-60s from concertizing because of right-arm muscular difficulties. A new career emerged and he appeared regularly in recital, chamber music and with major orchestras in piano performances and piano literature for the left hand. In Theater Chamber Players' 1995-96 season he made a triumphant comeback performing standard two-handed literature. Mr. Fleisher also pursues an equally successful career as conductor, with guest appearances with the Cleveland, Boston, Pittsburgh, Baltimore, San Francisco, Utah and Cincinnati Symphonies. His master classes are prestigious events, hosted by leading universities and other significant venues such as music festivals here and abroad, and at New York's Metropolitan Museum of Art. With Ms. Koston, he co-founded the Theater Chamber Players in 1968.
---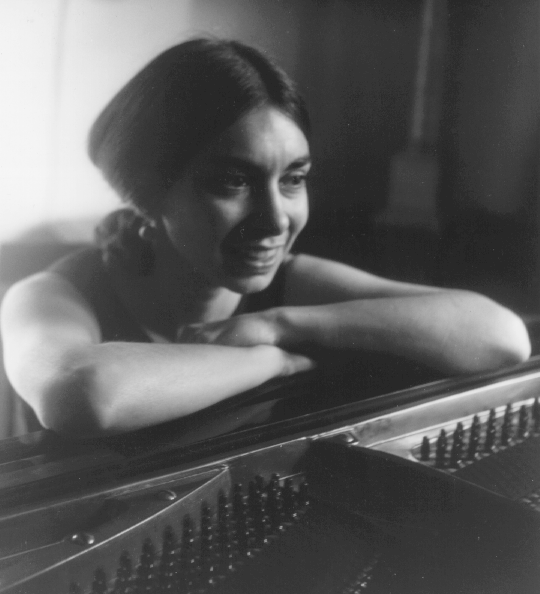 Dina Koston
Dina Koston studied piano and theory from early childhood. She later studied with Mieczyslaw Horszowski, and for several summers with Nadia Boulanger at Fontainebleau. As pianist for the Theater Chamber Players, which she co-founded with Leon Fleisher in 1968, Ms. Koston has performed an extensive repertoire of contemporary and older classical works. She also has been a member of the Marlboro Festival, and has performed in concerts at the Library of Congress and with the San Francisco Symphony. Ms. Koston also is a composer, and her compositions include music for productions at Cafe LaMama, Arena Stage, the Theater Chamber Players, and Tanglewood Music Center. Ms. Koston taught at the Peabody Conservatory and Tanglewood Music Center, and is a widely known consultant teacher of new music. Ms. Koston brings her interest and knowledge of new music to the planning and preparation of programs for the Theater Chamber Players, which she co-founded with Leon Fleisher in 1968.
---
Phyllis Bryn-Julson
Internationally-known soprano Phyllis Bryn-Julson has made over forty recordings and is noted for her interpretations of Bach, oratorios, chamber music, and concert repertoire. She made her Boston opera debut in 1976, and her Covent Garden debut in 1983. She is a frequent soloist with major orchestras throughout the U.S.A. and Europe, and at international music festivals. She is equally renowned for her commitment to contemporary repertoire, much of which was composed for her by composers such as Bernstein, Del Tredici, Rorem, Penderecki, Holliger, Boulez, Wourinen, Meacham, and Rhodes. Her many awards include the Distinguished Alumni Award from Syracuse University, Johns Hopkins University Alumni Association Excellence in Teaching Award, Amphion Award, Grammy Award.
---
Patricia Green
Patricia Green is quickly emerging as one of the brightest young talents on the concert and opera stage today. The Canadian mezzo-soprano has appeared in concert, recital, and opera in the United States, France, Canada, Mexico and elsewhere singing an extremely diverse repertoire ranging from medieval to contemporary music. In addition to being a member of the Theater Chamber Players, she has appeared with, among others, Orchestre de Radio-France, the Arlington Symphony, Baltimore Choral Arts, the Fairfax Choral Society, the Bach-Elgar Choir, Toronto's Opera in Concert, the Laurel Oratorio Society, and New York's Goliard Ensemble. Her performances have been nationally broadcast on Radio-France, the CBC and across the U.S. She recently joined the faculty of Michigan State University.
---
John Shirley-Quirk
Bass-baritone John Shirley-Quirk is renowned for his masterful performances in orchestral and recital repertoire ranging from the baroque to 20th-century works. He performs regularly with major orchestras worldwide, especially in Europe and the U.S. Opera performances include major roles at Covent Garden, London; La Scala, Milan; and The Metropolitan Opera, New York. He premiered roles in all of Benjamin Britten's last five operas, in Tippet's The Ice-Break, and others. He has made over one hundred recordings on major international labels, many of which have received awards.
---
Naoko Tanaka
Naoko Tanaka, violinist, began her career in the United States at the Juilliard School, where she studied violin with Dorothy DeLay and chamber music with Felix Galimir. She gave her New York debut at Weill Recital Hall as winner of the Artists International Competition. Ms. Tanaka is a founding member of the Orpheus Chamber Orchestra, and has led the group in performances throughout the world and on many Deutsche Grammophon Recordings. She is on the faculties of the Juilliard School and the Aspen Music Festival.
---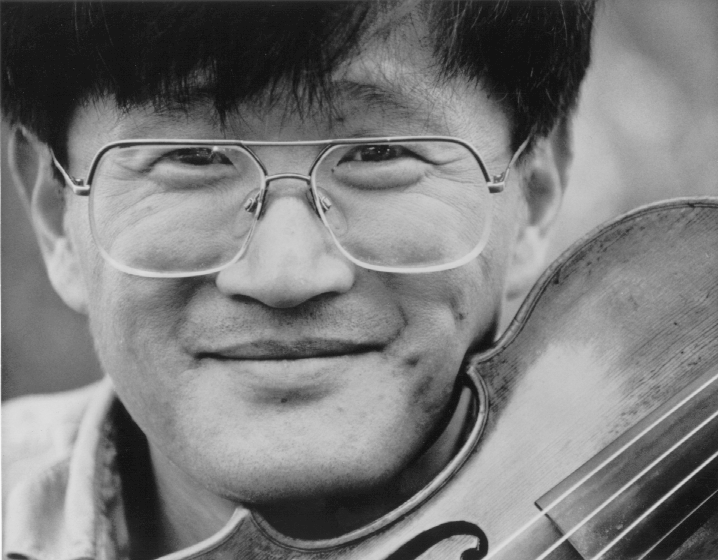 I-Fu Wang
I-Fu Wang is a Professor of Violin at Michigan State University. Presently, he is Director of the Renaud Chamber Orchestra and the Renaud Chamber Music Series in Lansing, Michigan., as well as a member of the Fontana Chamber Ensemble in Kalamazoo, Michigan. An avid chamber musician, he has participated in the Marlboro Music Festival. Mr. Wang studied with Ivan Galamian at The Curtis Institute of Music in Philadelphia. Sally McLain was raised in Washington, D.C. , and is a graduate of the D.C. Youth Orchestra Program. She received her Bachelor and Master of Music degrees from Indiana University, where she studied with and was assistant to James Buswell. She has participated in the Tanglewood Music Center, the Bach Aria Festival, and the New York String Orchestra Seminar. She is currently concertmaster of the Washington Chamber Symphony.
---
Robert Dan
Robert Dan, violist, made his acclaimed recital debut at Alice Tully Hall in 1978 and continues to be one of the most sought after of violists. Mr. Dan appears extensively throughout the United States performing and giving master classes, and has played on virtually every major chamber music series in the U.S. He has been on the faculty at Harvard University, having completed a five year appointment as Visiting Artist-in-Residence as part of Harvard University's first visiting Artist-in-Residence program. Mr. Dan is a member of the faculty at Michigan State University, where in addition to his class of viola students, he is director of the nationally prominent Chamber Music Program, whose students have won and placed in many national and international competitions. He has recorded for Centaur, CMI, and Musical Heritage Society.
---
Evelyn Elsing
Cellist Evelyn Elsing is a graduate of the University of Michigan, where she was a student of Oliver Edel. There she received the highest award given in performance, the Stanley Medal. She has been a prize-winner in several international competitions and a finalist in the Tchaikovsky Competition. Ms. Elsing is a long-time member of the Theater Chamber Players and she is a member of the Ecco Trio. As soloist and chamber music performer, Ms. Elsing has appeared throughout the United States, Europe, and Japan. Her Washington-area solo engagements have included performances at the Library of Congress, the National Gallery of Art, the Phillips Collection, and the Corcoran Gallery. Ms. Elsing has received a Solo Recitalist Fellowship Grant from the National Endowment for the Arts. She is on the faculty of the University of Maryland, College Park, where she is Professor of Cello and Chamber Music.
---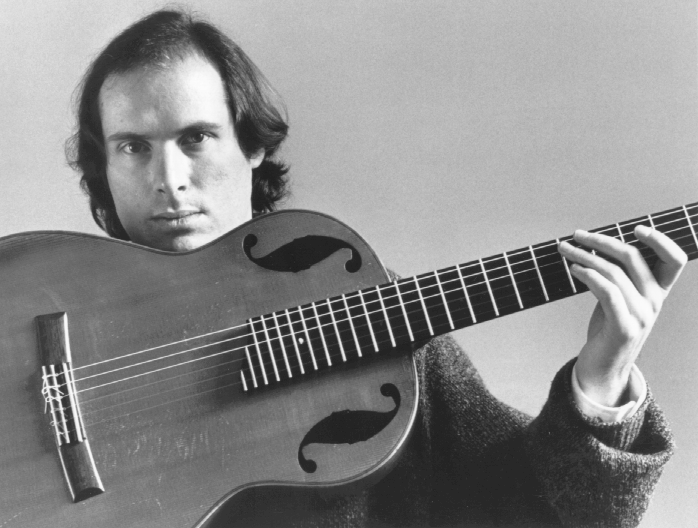 William Anderson
Guitarist William Anderson has recorded for Koch, CRI, Soundspells Productions, Bridge Records, and the Composer's Guild of New Jersey. He has appeared with the New York Philharmonic, the Brooklyn Philharmonic, Parnassus, Music Today, the Group for Contemporary Music, and the Bang on a Can Festival, and in Boston with Collage. He frequently performs with the Cygnus Ensemble, which he founded in 1985. Mr. Anderson is a member of the New Music Consort and the Chamber Players of the League of Composers/ISCM. He has given solo recital tours in Poland, Holland, and Mexico. He is on the faculties of the State University of New York at Purchase and Sarah Lawrence College. Mr. Anderson studied guitar with David Starobin.
---
Dr. William Montgomery
Dr. William Montgomery is an internationally acclaimed flutist, Professor of Music and Director of Graduate Studies in Music at the University of Maryland, and long-time member of the Theater Chamber Players. He is a past-president of both the National Flute Association and the Flute Society of Washington, a member of the Board of Advisors for Instrumentalist Magazine and for Flute Talk, a contributor to the new Grove's Dictionary of Music, a former member of the Consultant Committee for the Dayton C. Miller Flute Collection at the Library of Congress, and a member of the Board of Directors of the Marcel Moyse Society. Dr. Montgomery attended The Marlboro School and The Curtis Institute of Music, holds degrees from Cornell College and the Catholic University of America, and studied flute with Richard Morse, Marcel Moyse, and William Kincaid.